Switch to Communitas and
say goodbye to problems
at your community
Your community's administration
will cease to be so complicated.
We know that the most important thing for you is to enjoy your life to the fullest: your home, your partner, your children or friends, your free time… And the last thing you want is to worry about administrative and burdensome matters.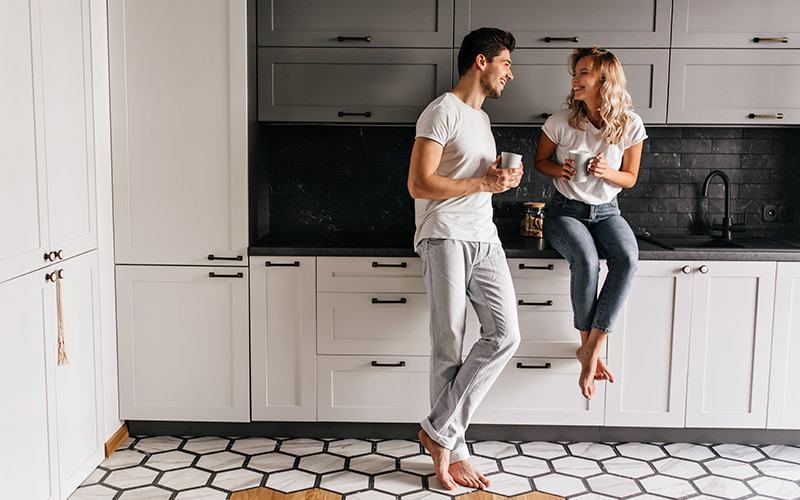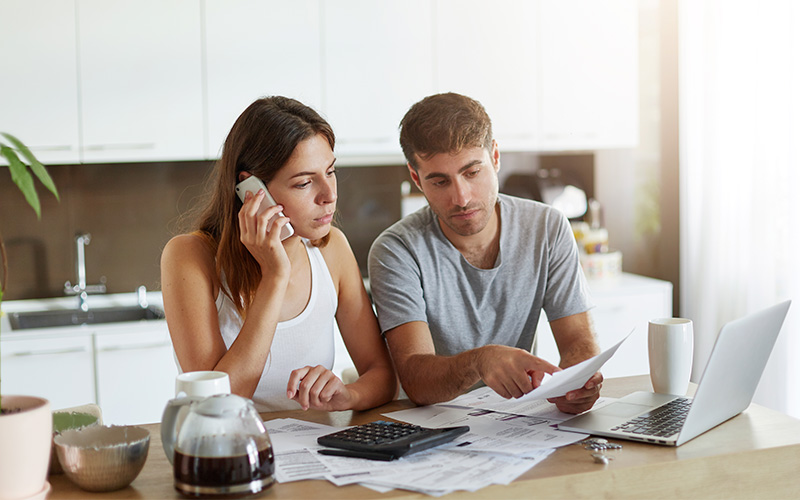 Every day more and more people think it's time to make a radical change. Enough of the endless meetings that end up turning into a madhouse. Of minutes that arrive a month late. Of budgets that are not clear. Of defaulters who always get off scot-free. Of waiting and waiting until they come to fix the lift door. Or not taking advantage of the technology options for improved communication with the Administration.
We believe in simplicity. We are committed to a style of communication that is easy to understand.
No complexity. No duplication. No more information than necessary. Calling a spade a spade. We firmly believe that simple is better, more effective and efficient. Don't you?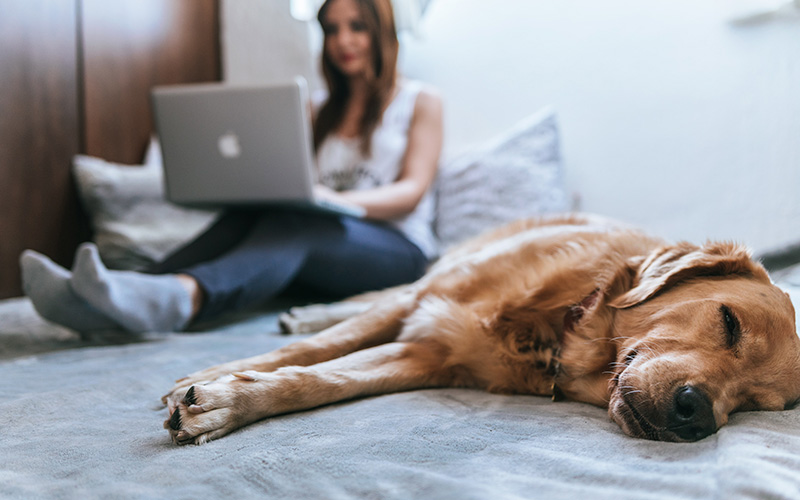 Management agility
We are a property management company with a team of 18 professionals, organised into 3 departments: Administration, in-house Legal Assistance and Incident Management, with a 6-line call centre that is currently answering over 2,000 calls per month.
You will save time and money
We'll put it in writing. From day one. A 5 to 15% saving in the annual budget for your Community, Mancomunidad or Urban Maintenance Entity. Your neighbours will pay less per month and can access indicators for the success of our management. In addition, we will draft all of the documents so all you have to do is sign (e.g. minutes, summons, notices, circulars, etc.).
Clear accounts
We work with the President and the Governing Board to set targets against which we can measure our performance and the success of the incumbent Presidency. You will always know where your community's money is being spent. With full transparency.
24/7 Online access
All our customers, both community Presidents and owners, can access timely and up-to-date information through our website and our app. Contracts, statutes, bank statements, invoices, closing of accounts in real-time. Any time. Anywhere. From a computer, tablet or smartphone.
Fair rates
We were the first company to launch a flat rate in Spain: we do not charge for attendance at meetings, nor for telephone, mail, SMS, etc.; nor, of course, for photocopies, and provide an online and totally transparent service.
And much more
Let us know how we can help you. We adapt to your needs to always offer you the best service.
Your Administrator online 24/7
Perform all the tasks you need. Any time.
Anywhere. 100% online.
Take your owners' community
to the next level
Step up to a new, more professional and more efficient form of management. 
What are you waiting for?
Frequently asked questions
The only necessary condition is to hold an Extraordinary or Ordinary General Meeting where the change of Administrator appears on the agenda, and is approved by a simple majority of those attending. Even if there is a contract signed with the Administrator for more than one year, the Horizontal Property Act establishes that the Administrator shall serve for one year terms, therefore any longer will not be legal. In case you decide to change Administrator in the middle of their term of office, Communitas can cover the remaining fees up to a limit of 2 monthly payments.
It depends on the number of owners at your community.
Calculate here exactly what we would charge for managing your community depending on the number of owners.
This fee includes EVERYTHING: ordinary mail expenses, photocopies, SMS, unlimited Owners' Meetings, free app, payroll management, social security, taxes, etc.
And of course, with an online and totally transparent service, with free hosting of all the community's documentation in the cloud, accessible by username and password.
The team behind them. Nowadays, it is practically impossible for someone working alone in the property management profession to provide a good service, due to the increasingly complex and extensive regulations, which make property management a multidisciplinary occupation – one that requires practitioners to remain constantly up to date – and the necessary human, material and technological resources to carry out the activity. Having an experienced Licensed Property Administrator is not an expense, but an investment for the future.
Communitas supports you with an 18-person team organised into three departments: Administration, In-house Legal Assistance and Incident Management.
Communitas Property Administrators are members of the Colegio de Administración de Fincas de Madrid and are therefore backed by the Colegio's legal and technical team. Their management is also backed by a €1,200,000 CIVIL LIABILITY INSURANCE policy with Mapfre, and our Licensed Property Administrators are obliged to comply with the Colegio's Code of Ethics when managing their Owners' Communities.
Communitas te respalda con un equipo de 18 personas organizado en tres departamentos: Administración, Asistencia Jurídica propia y Gestión de Incidencias
Los Administradores de Fincas de communitas están colegiado en el Colegio de Administración de Fincas de Madrid y, por tanto, cuentan con el respaldo del equipo legal y técnico de Colegio, tienen avalada su gestión con un SEGURO DE RESPONSABILIDAD CIVIL, con la entidad Mapfre, por un importe de 1.200.000€, y está obligados a cumplir el Código Deontológico del Colegio en la gestión de sus Comunidades de Propietarios.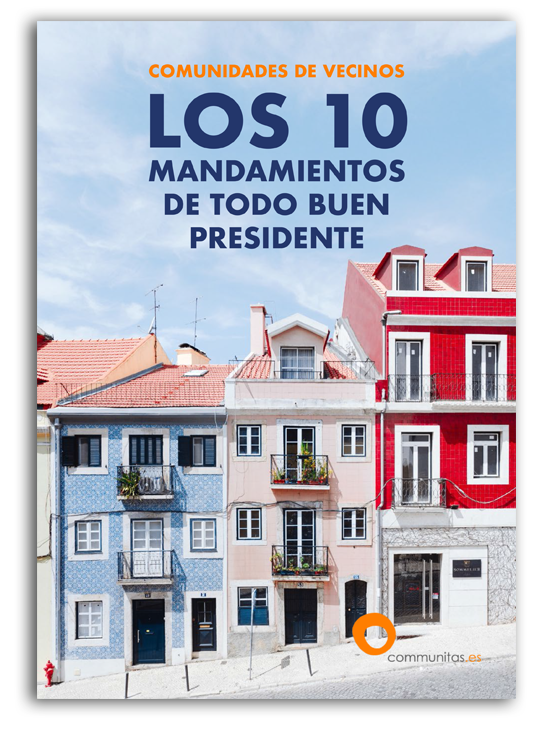 The 10 commandments of a good president (Spanish)
The basic principles that every Owners' Community should know. Complete the form to receive your FREE ebook by email.